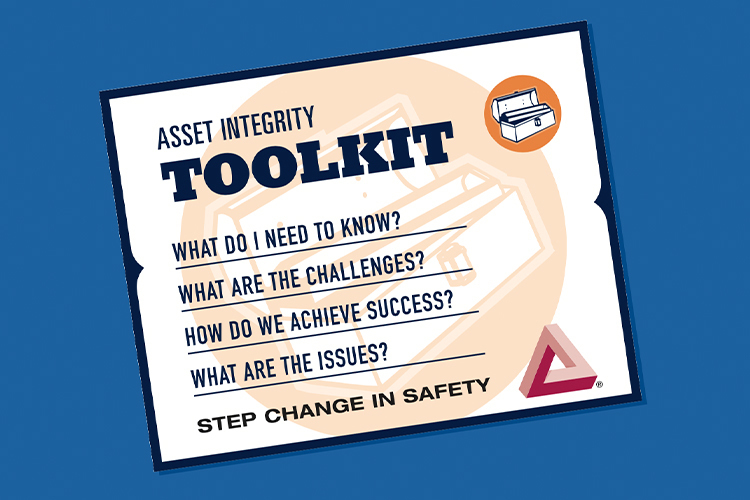 Asset Integrity Toolkit
This document was developed in 2004 through the Installation Integrity workgroup of UKOOA which aimed to achieve improved asset integrity by publishing good practices and providng a sustainable set of KPIs, intended to provide measures for monitoring improvement. The Asset Integrity Toolkit provides an overview of asset integrity practices to support good management performance, including:
Definitions of asset integrity and asset integrity management; Three key performance indicators targeted at industry level; Definition of stages of a lifecycle for assets; and six tools to promote good asset integrity management:
Assurance & verification
Assessment/control & monitoring
Competence
Planning
Maintenance
Quality & audit
Summary: This document points the way to industry practices which can be used to promote good asset integrity.
Price:£50.00
Member Price: £0.00
Step Change in Safety's resources are free for employees of member companies. If your company is a member of Step Change in Safety, please ensure you are logged into the website, and select 'Download'. If your company is not a member of Step Change in Safety, please complete the payment information. Guidance produced more than 10 years ago is free of charge for non-members.