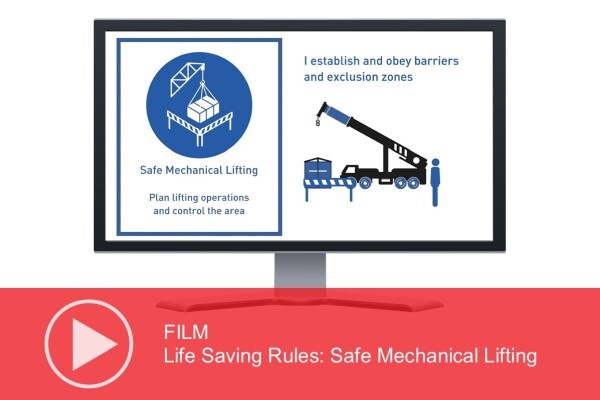 Video: Life Saving Rules – Safe Mechanical Lifting
This video is part of a series of 'Rule in a minute' Life-saving rules videos developed by IOGP. It covers the Safe Mechanical Lifting rule, which is supported by the statement 'Plan lifting operations and control the area'.
The video file will open in a new tab when you click 'download'. To save the file, right click on the video image and select 'save as'.
Price:£0.00
Member Price: £0.00
Step Change in Safety's resources are free for employees of member companies. If your company is a member of Step Change in Safety, please ensure you are logged into the website, and select 'Download'. If your company is not a member of Step Change in Safety, please complete the payment information. Guidance produced more than 10 years ago is free of charge for non-members.