Helicopter safety continues to be a key topic in the oil and gas industry. Helicopters play an important role in transferring the workforce offshore safely. Strengthening the confidence that the entire UKCS workforce has in helicopter travel is central to Step Change in Safety's Helicopter Safety program of events and engagement.
The oil and gas industry in the UK is serviced by one of the most modern helicopter fleets in the world. It consists of around 70 helicopters, made up of six different air-frame types. In 2017, those aircraft transported over 820,150 passengers offshore. Facilitating those flights in the UKCS are around 475 pilots and over 350 engineers.
Offshore Health Certificate Portal
To access Step Change in Safety's offshore health certificate portal, click here.
In this film, Dr Graham Furnace, OGUK Medical Advisor, answers current medical and health questions from the workforce:
Did you know? Between 1976 and 2017, 68 million passengers were transported to and from offshore installations in the UKCS
8.1 million flights to and from UKCS offshore installations were carried out between 1976 and 2017, equating to four million flying hour
There are around 475 pilots and over 350 engineers working in the UKCS, who have a combined 10,000 years of experience
The UKCS fleet consists of approximately 70 helicopters, made up of six different air-frame types
In 2017, there were 99,031 sectors flown in the UKCS, totalling over 69,005 hours
Over 820,158 passengers were transported offshore in the UKCS in 2017
Offshore Helicopter Safety Leadership Group (OHSLG)
Step Change in Safety has a seat on the Offshore Helicopter Safety Leadership Group (OHSLG). This forum brings together helicopter operators, representatives from the oil and gas industry, trade unions and the UK regulator – the Civil Aviation Authority (CAA) – to lead on the subject.
Read more about the work of the CAA here
Work Scope
Step Change in Safety addresses cross-industry issues around helicopter safety and works to strengthen confidence in helicopter travel within the UK oil and gas workforce.
It is a platform for sharing information, offering advice, listening and encouraging lessons learned on cross-industry matters that directly influence safety. The group is also working to improve the passenger experience from the terminal to the tea shack.
Passenger Size
Helicopter transportation is vital in the UKCS and ensuring the highest level of safety for all crew and passengers is a priority. Recommendations laid out in the CAA document called CAP1145, which was released in 2014, there was a requirement that all passenger should be compatible with their nearest emergency exit.
In conjunction with The Robert Gordon University, Step Change in Safety determined that all passengers should have their shoulders measured prior to travelling offshore to ensure that they can fit through helicopter emergency exits. This requirement has been in place since 2015 and the process involves the shoulder width of each passenger being measured using an approved set of callipers by a specially trained measurer. For more information, download the Passenger Size resources document.
Passengers are measured to ensure that they allocated a seat nearest to an emergency exit that is compatible with their body size. Those width shoulder widths of below 55.9cm are classified as Regular, while passengers whose shoulder width is 55.9cm or greater are classified as Extra-Broad (XBR), and such seats feature chequered headrests. Every measurement must be added to VANTAGE before an offshore worker can fly in a helicopter. Mobilising operators should be the first port of call for uploading the measurements into the system.
A 1.1cm margin of error exists when a shoulder measurement is taken. This means that all XBR passengers, and any passenger with a shoulder measurement of 54.8cm or above must be re-measured at frequent intervals. Step Change in Safety recommends that this is done at a time aligned with BOSIET expiry.
MEASUREMENT CENTRES
There are various centres throughout the UK and Europe that offer shoulder measurement and training to become a measurer. View a full list.
In order to get an accurate bi-deltoid (shoulder) measurement, a trained measurer must carry out the measurement. All trained personnel have a unique PSTT license number as evidence of their training. Various centres throughout the UK and Europe offer shoulder measurement – view the full list.
Please note that if you are looking for certificates to be issued following a training course you have delivered, the support team will endeavour to get back to you within two working weeks (10 days).
Helicopter Safety Awareness Courses
Each year, Step Change in Safety delivers Helicopter Safety Awareness Courses. These one-day courses are designed to help offshore workers, safety representatives and any other individual to learn more about offshore flight operations, pilot training, triggered lightening, maintenance, engineering and safety.
The courses are run regularly throughout the year and consist of a presentation from industry personnel, a hangar visit and an open question and answer session with pilots and technicians. They provide a unique opportunity to learn more about helicopter operations and get up close to one of the aircraft.
Visit our events page view upcoming dates.
Latest Alerts & Moments
Our searchable catalogue of hundreds of Safety Alerts and Safety Moments are all designed as learning resources that can help improve workplace safety.
Upcoming Events
Events, forums and webinars focused on improving workforce safety. View our upcoming events below.
Latest News
Read all of the latest news from Step Change in Safety in our newsroom.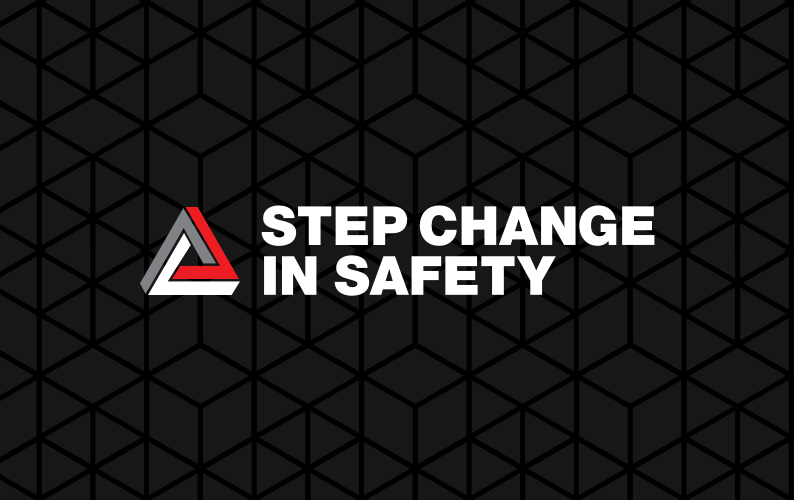 We were delighted to announce the launch of our new Wellbeing Workgroup on the first day of SPE Offshore Europe 2023.
Today we launch our 'Positive Engagement Behaviours' campaign to gather examples which will inform and update our Workforce Engagement Toolkit.