Maintaining good mental health is crucial for everyone as it can help individuals to achieve their full potential. Mental health and wellbeing continues to be a priority area for the oil and gas industry.
A wide range of factors can result in a period of poor mental health. Being able to spot the signs and symptoms of mental ill health and provide the opportunity for those affected to talk openly about them is crucial in supporting positive wellbeing.
Step Change in Safety is working with the industry to identify mental health needs and take the appropriate steps to address them. For information on Mental Health First Aid Training courses visit our events page.
Carolyn Taylor, Head of Mental Health, Resilience and Wellbeing at International SOS – "Next week is mental health awareness week. Never has it been more important to recognise the effects of poor mental & physical health in ourselves and our colleagues, than now. As we move into a different phase with the pandemic, there is huge uncertainty and anxiety for many people. it is so important to understand the constantly evolving work and home life situation. This last year has caused an increase in anxiety, depression, loss and heartache for so many people. People are feeling disconnected, lacking in confidence and worried about what the future holds. The very thought of returning to the workplace, for many, is causing unexpected heightened emotions and this, in turn, is leaving people struggling to understand how to cope."
MENTAL HEALTH AWARENESS WEEK 2021
Hosted by the Mental Health Foundation, Mental Health Awareness Week will take place from 10-16th May 2021 – this year, the theme is 'Nature'.
Spending quality time with nature can reduce stress, balance your mood and help you feel more positive. The important thing is to switch on your senses and really connect – whether that's being more mindful of nature on your daily run, or listening to the birds on your woodland walk.
So many people's mental health has been impacted by COVID and millions of us turned to nature. Research shows going for walks outside was one of the top coping strategies and 45% of people reported being in green spaces had been vital for their mental health.
Nature is so central to our psychological and emotional health, that it's almost impossible to realise good mental health for all without a greater connection to the natural world. Nature can bring us consolation in times of stress, but also increase our creativity, empathy and a sense of wonder.
Mental Health Awareness Week aims to inspire more people to connect with nature in new ways, noticing the impact that this connection can have for their mental health.
During Mental Health Awareness Week, people are being asked to:
Take time to recognise and grow your connection with nature
Take a photo, video or sound recording and share the connections you've made
Use packs, research and policy guides to discuss in your family, workplace and community how you can help encourage people to find new ways to connect with nature
For more information about this year's Mental Health Awareness Week visit:
Mental Health Awareness Week 2021
Step Change in Safety | Mental Health: Recognising the signs
Step Change in Safety | Home Working and Staying Healthy (CIEHF)

New bespoke online course for energy workers
The global pandemic has thrown us all off track with work, home and family; and the need to maintain good mental health has never been so important.
Perhaps unsurprisingly, this has led to an increased call for mental health training. At Step Change in Safety our series of classroom-based Mental Health Awareness Training has had to be postponed and we have been looking for a suitable solution to deliver similar training remotely.
We are now pleased to offer an accredited (FAA) remote learning Level 1 Awareness of First Aid for Mental Health for Energy Workers. Our exclusive training course is conducted by, and in association with Brett Townsley, the award-winning Innovations Director at Omniscient Safety.
Being able to spot the signs and symptoms associated with deteriorating mental health, and having the knowledge and confidence to provide the opportunity for those affected to talk openly about their feelings, is crucial in supporting positive mental health and, consequently, safety.
This bespoke course has been specifically adapted to retain the complete syllabus of mental health first aid training but with the added advantage of being industry-specific for the energy worker, and includes discussion, case studies and energy-industry specific data.
Each training course consists of two, one-hour Zoom sessions (ie. both dates) supporting materials, handbook and a one-to-one knowledge-check session.
Follow us on Facebook, Twitter, LinkedIn, Instagram and YouTube to stay informed of future events and webinars.
Visit our events page to find out more information about the 2021 course dates.
Training course testimonials
------ What our course participants say ------
What will you do differently now that you've sat this course?

"Be more aware and assist the company in applying the knowledge."

"Different approach to dealing with mental health issues in co-workers."

"Treat MH issues like any other illness."

"Greater understanding of the conditions, how to recognise and what actions to take when a person appears to be experiencing problems."

"Talk more confidently with people who may have mental health issues."
"Time out for Safety" Session 2: Mental Health and Wellbeing
The second in a series of industry panel sessions organised and facilitated by Step Change in Safety.
Session 2: Mental Health and Wellbeing
Panellists (L-R):
Louise Jenkins-Lang MCIPD, PGDip HRM, Director Lindsay & Lang
Rev Gordon Craig UK Oil & Gas Chaplain
Carolyn Taylor Mental Health & Wellbeing, Post Trauma Specialist, Offshore Resilience Ltd
Alison Porter HR Director, Bilfinger Salamis UK
Chaired by Steve Rae, Executive Director, Step Change in Safety.
Latest News
Read all of the latest news from Step Change in Safety in our newsroom.
Top Channel 4 series "SAS: Who Dares Wins" uses Aberdeen decommissioning company to film rig-based task for its latest series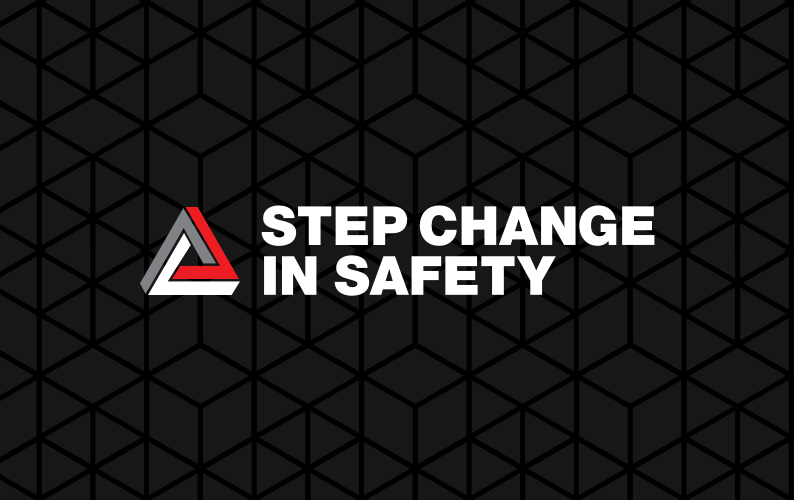 Human Factors group consulted on new HSE guidance.
Upcoming Events
Events, forums and webinars focused on improving workforce safety. View our upcoming events below.
Latest Alerts & Moments
Our searchable catalogue of hundreds of Safety Alerts and Safety Moments are all designed as learning resources that can help improve workplace safety.