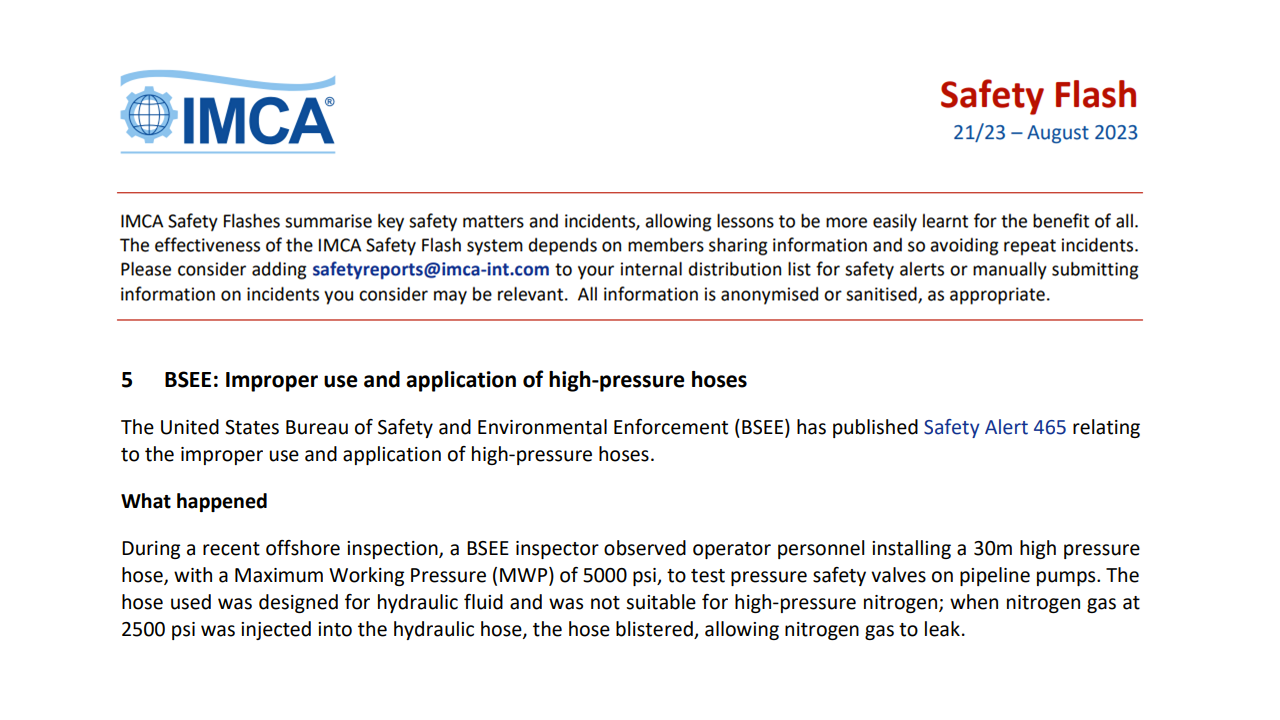 Description of Incident
During a recent offshore inspection, a BSEE inspector observed operator personnel installing a 30m high pressure hose, with a Maximum Working Pressure (MWP) of 5000 psi, to test pressure safety valves on pipeline pumps. The hose used was designed for hydraulic fluid and was not suitable for high-pressure nitrogen; when nitrogen gas at 2500 psi was injected into the hydraulic hose, the hose blistered, allowing nitrogen gas to leak.
To view this IMCA/The United States Bureau of Safety and Environmental Enforcement (BSEE) safety alert in full, click the 'Download Alert' button above and refer to section 5 of the document.
Rate this alert
Average Rating
Latest Alerts & Moments
Our searchable catalogue of hundreds of Safety Alerts and Safety Moments are all designed as learning resources that can help improve workplace safety.