Competence is fundamental to the protection of people, assets and the environment and should be given the same recognition as safety. Training alone does not equal competence: it forms an important part of it.
The Step Change in Safety Competence workgroup comprises a core group responsible for strategy development and identification of relevant work-streams, and a development group whose role is to deliver products on behalf of the industry. The workgroup has representation from Step Change in Safety member companies and external bodies such as ECITB and OPITO.
The most recent success was the revision of the Competence Management Framework Guidance document and its associated appendices. The guidance document is a fantastic baseline for any organisation to utilise when creating their own Competency Framework for their organisation, or to ensure their existing framework covers the steps within the guidance document.
The guidance was produced after a full review of what was present within the energy sector and a look at external competence frameworks, with the HSE, OPITO and IADC guidance used as reference to ensure the framework related to the audience it was created for.
The workgroup also runs a series of Competence Forums throughout the year. These forums are an opportunity for Step Change in Safety member companies to come together to share experience and good practices on all aspects of competency management. Attendees are typically a mix of people from management disciplines, competence system providers and health and safety professionals.
Learning from other industry sectors is also important. The forums often have guest speakers from external organisations out-with the energy sector, for example, the NHS, Armed Forces and Health and Safety Executive. The forums also provide Step Change in Safety member companies with an opportunity to influence the direction of the workgroup through engagement sessions.
The workgroup has committed to setting up a subgroup for the new generation of young people working in our industry. This will ensure that we capture the thoughts and views of those who are the future of our industry and also to get them involved in delivering solutions.
What is competence?
Competence
Consistent demonstration and application of current knowledge, skills and behaviour against a defined performance standard over a period of time.
Knowledge
The awareness and understanding gained through training or study. This may be measured and recorded through evaluation of demonstrable education and training, i.e. training records, qualifications, CPD, NVQ and time served.
Skills
A developed ability coming from the practical application of knowledge and consolidation of training. This is measured and recorded against demonstrable experience (the minimum level of relevant experience is defined by the organisation) relative to the role gained over time and the currency of experience.
Behaviour
The way a person acts and conducts themselves in any situation. It is measured against the alignment of organisational values and behaviours as per critical behavioural standards, such as organisational values and related behaviours.
Training
The formal or informal instruction required to carry out a work activity or to increase knowledge. This involves conveying the knowledge and understanding to undertake defined tasks in either a classroom or on the job.
Workscope
The Competence workgroup has two main objectives. The first is to develop, implement and encourage the adoption of industry-wide training and competence standards, frameworks and guidelines for safety critical roles. Secondly, improve the industry's safety training so that it achieves the right safety outcomes in a cost-effective manner.
Competence Management Framework Guidance
The Competence Management Framework offers some guiding principles and standard definitions to establish and continually improve a competence management system. It outlines the competence assurance process, lists the five key components of an effective competence management system and details guidance on identifying safety critical tasks and aggregation of these into positions and jobs
Competence management systems should be an integral part of any business management system and align organisational needs with the development needs of individuals within the organisation. They should link closely to audit and assurance, HSE, business performance, human resources and daily operations, and the framework document illustrates this.
As outlined in the framework, competence is something that should be continually assessed to account for changes in personnel, training, equipment and practices.
Quarterly Competence Forum
Each year, the Competence Forum meets on a quarterly basis to discuss good practice, share experiences, identify current and future problem areas and hear from those in the industry on the importance of competency. The sessions also explore how competence is assessed and maintained. These forums are ideal events for attendees to gain valuable insight and knowledge.
Visit our events page for a list of dates for future Competence Forums.
WORKGROUP LEADERSHIP
Allan Errington

HSEQ Manager
FEATURES, ARTICLES & BLOGS
Developing new safety initiatives for the industry: Exclusive insights from Mike Meen, co-Chair of the Competence Workgroup. April 2021.
READ HERE: Mike Meen blog, April 2021
Latest Alerts & Moments
Our searchable catalogue of hundreds of Safety Alerts and Safety Moments are all designed as learning resources that can help improve workplace safety.
Upcoming Events
Events, forums and webinars focused on improving workforce safety. View our upcoming events below.
Latest News
Read all of the latest news from Step Change in Safety in our newsroom.
Top Channel 4 series "SAS: Who Dares Wins" uses Aberdeen decommissioning company to film rig-based task for its latest series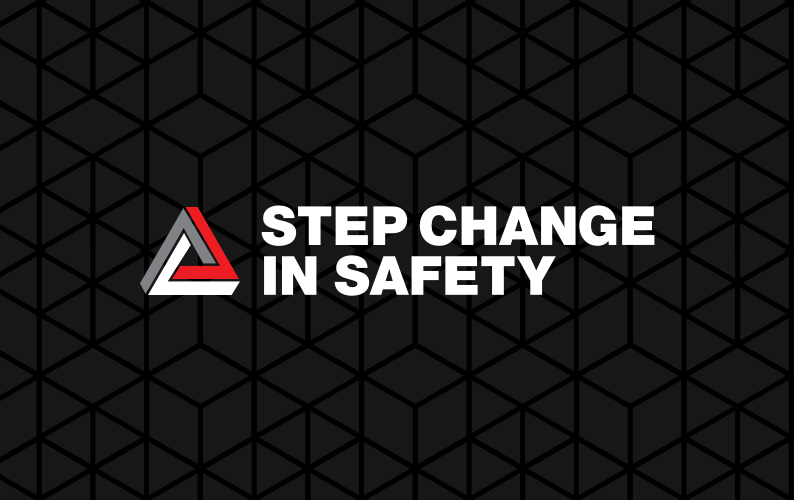 Human Factors group consulted on new HSE guidance.